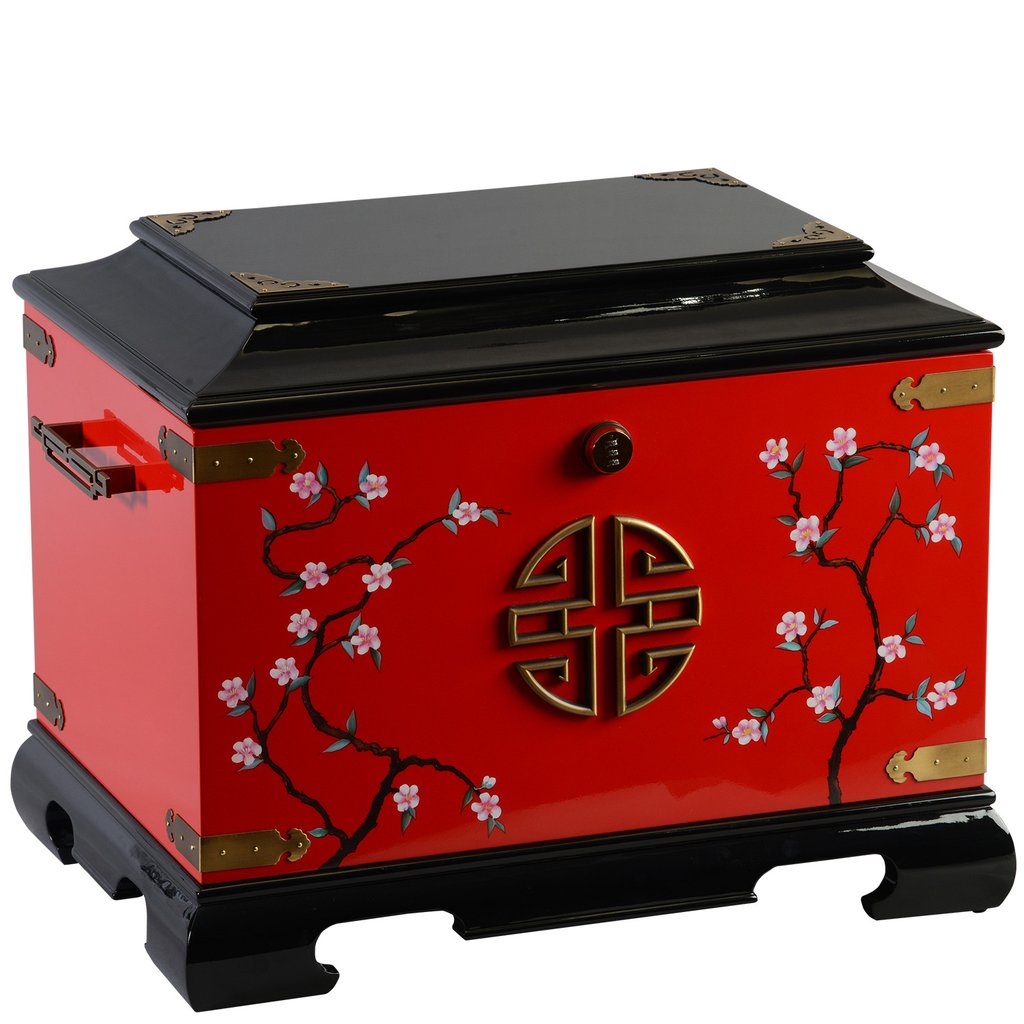 The Zen Blossom Life Chest™
With its gold detailing, the Zen Blossom reflects emanates serenity. A red and black lacquer finish is complimented by hand painted accents.
The spacious interior includes soft black velvet, sectioned tray, two vertical dividers, one horizontal divider, a veined marble floor and mounted gold photo frame.
Dimensions: 24" W x 16.5" D x 20" H
Weight : 50 lbs.
SHOP NOW WITH THESE RETAILERS: