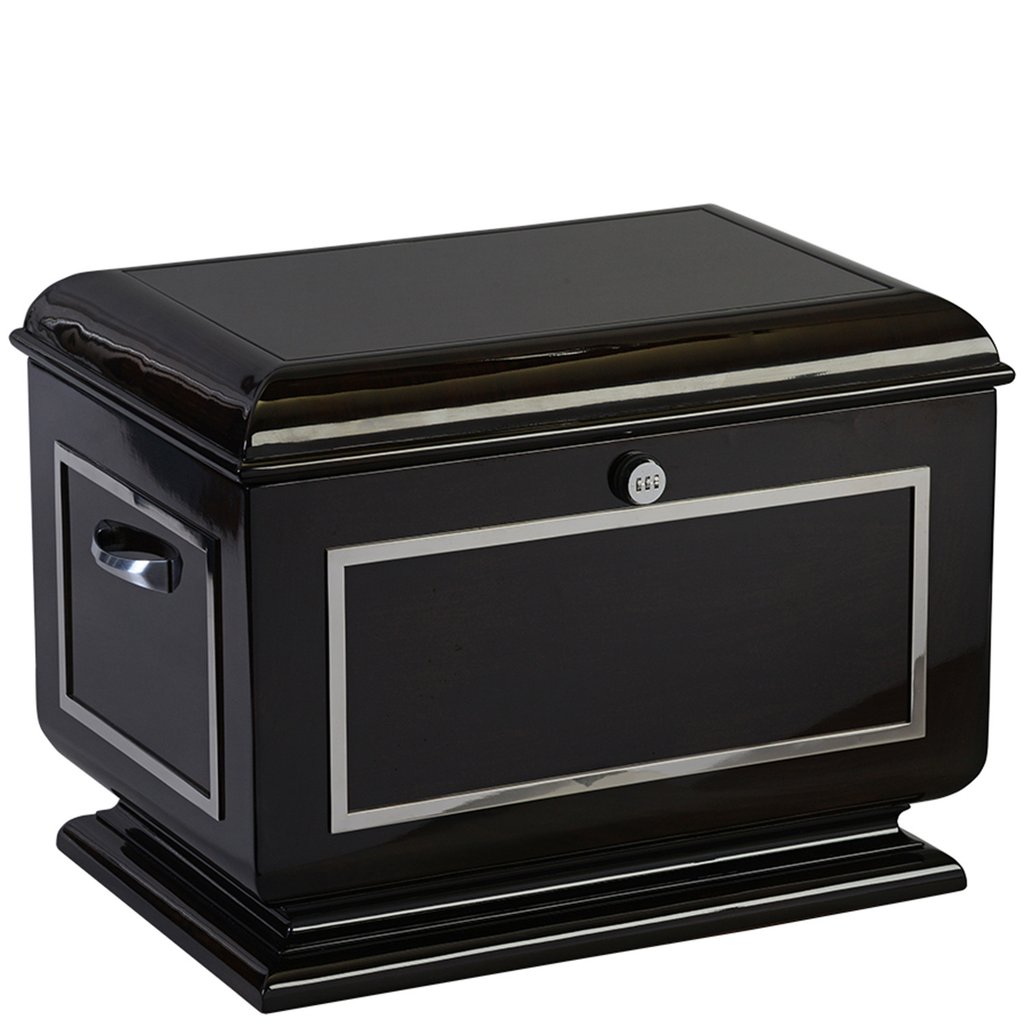 With its high gloss finish, the Havana is a lesson in sleek sophistication. The mahogany chest is complimented by chrome accents.
The spacious interior includes soft black velvet, sectioned tray, one vertical divider, one horizontal divider, a veined marble floor and mounted brushed silver photo frame.
Dimensions: 26" W x 16.5" D x 18" H
Weight : 62 lbs.
Shop Now with these retailers: