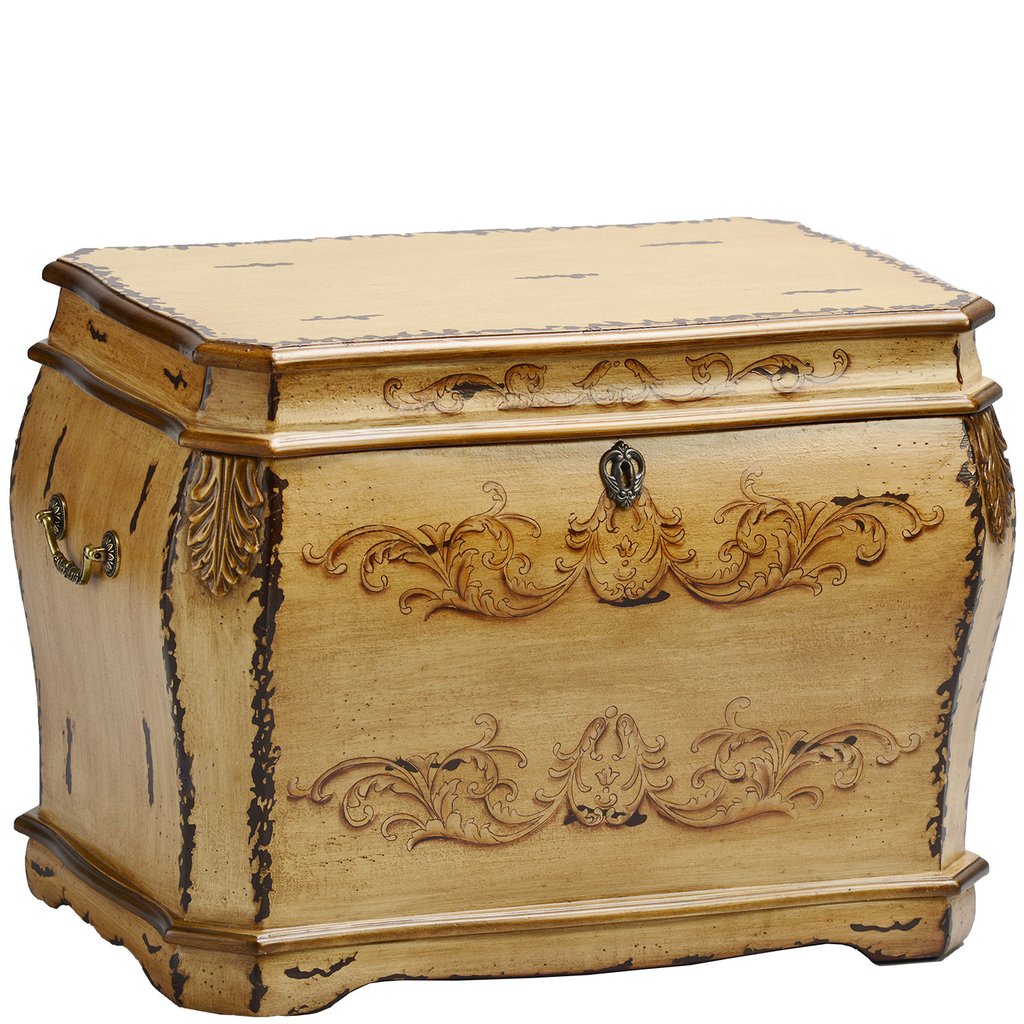 Evoking memories of olde world Europe, the Florence Life Chest features antique motifs and hand-painted detailing. Finished in antique ochre with rubbed sienna, the Florence has distressed corners and gold embellishments near the lid.
Plush chocolate-toned velvet lining covers the interior which consists of three dividers and a removable tray designed to hold beloved keepsakes lies just within the chest.
Dimensions: 24" W x 18" D x 19" H
Weight: 36 lbs.
SHOP NOW WITH THESE RETAILERS: