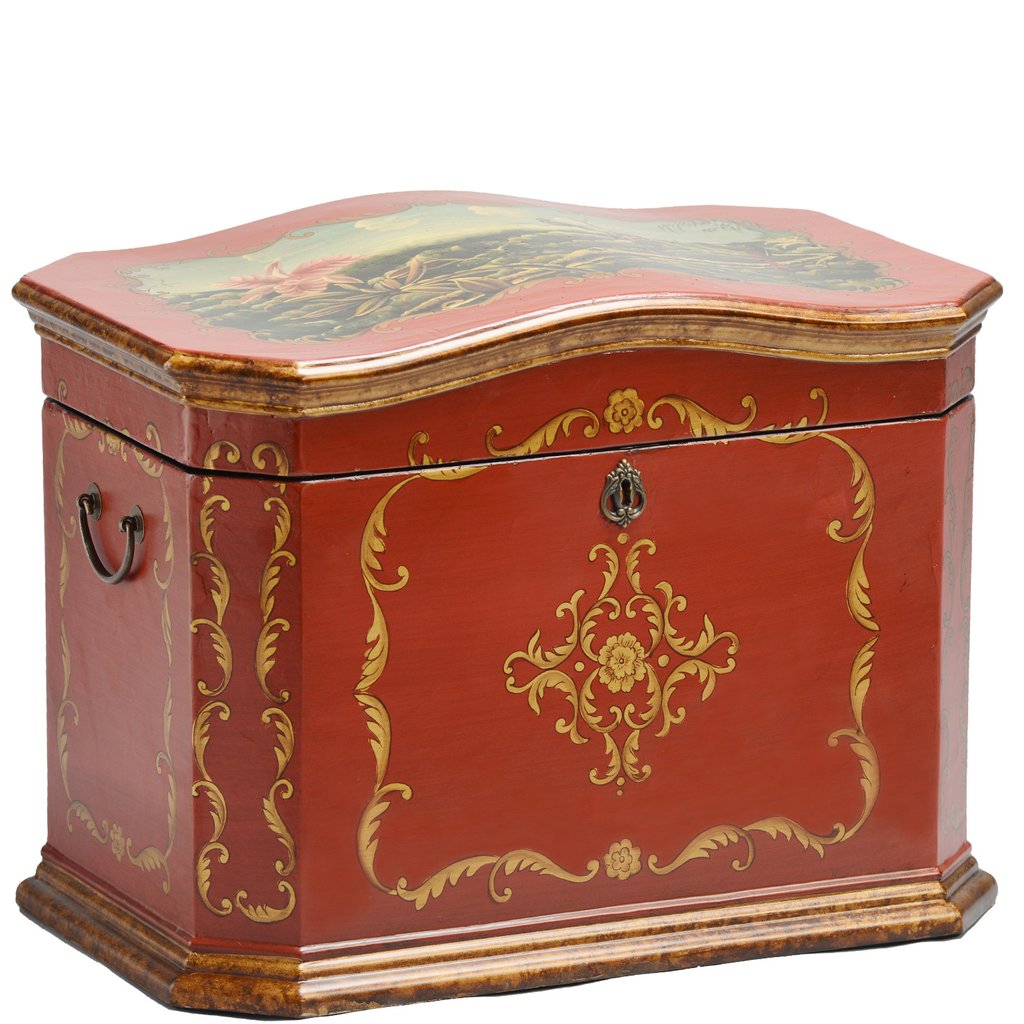 Deep russet red both inside and out set the Sicilian apart. Antique bronze hand painting over its leathered-feel exterior showcases gold leaf detailing and exquisite botanical scenes.
The interior has a wide sectioned tray that rests atop of three vertical dividers which create compartments in the chest. The Sicilian will preserve achievements large and small, moments beloved and reminders of all things dear.
Dimensions: 24" W x 16" D x 16.5" H
Weight: 35 lbs.