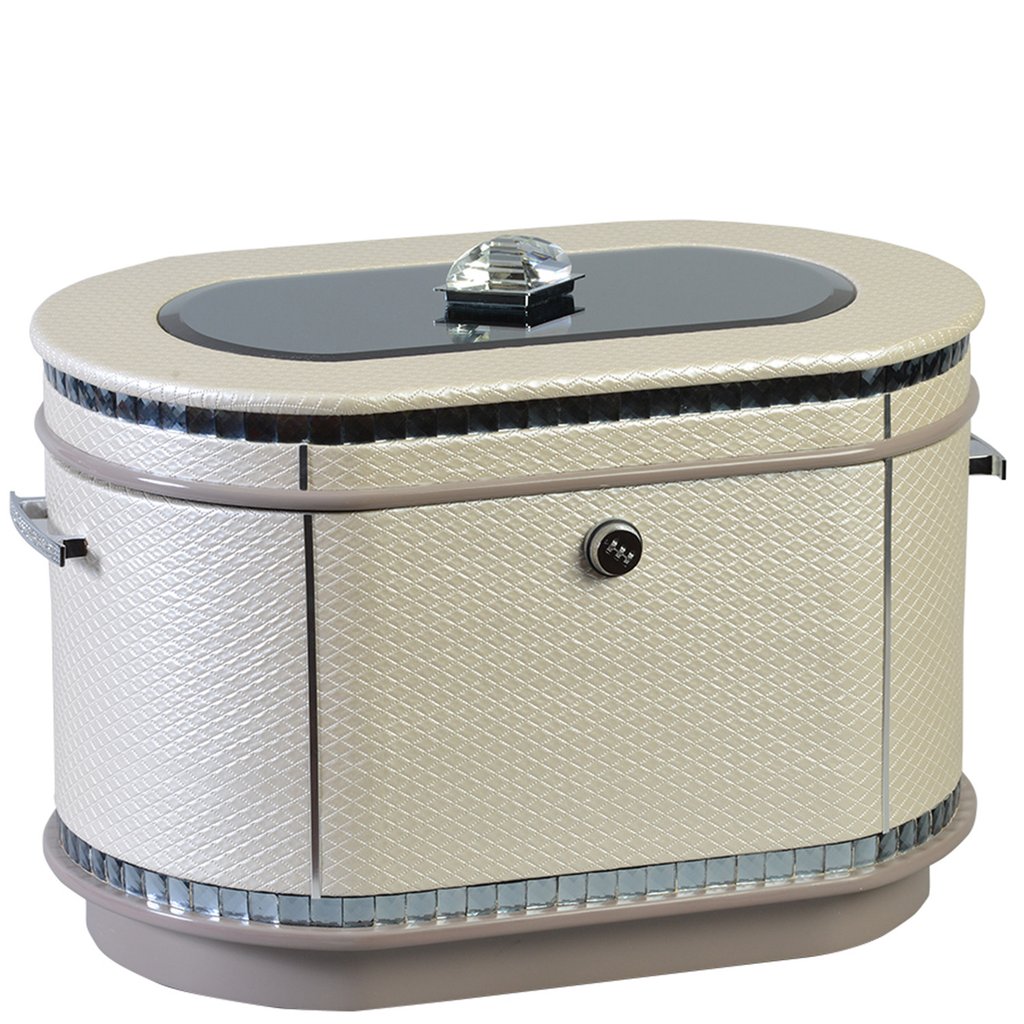 Chanel-inspired pearlized cream color quilted faux leather finish with oval mirror inlay, large jewel top, and crystal hardware. Interior: velvet-lined trays, one removable vertical as well as one horizontal divider, a mirrored floor, and a mounted photo frame.
At times this style is also referred to as Surthrivor as a result of it being designed by a cancer survivor and close friend of CEO Donna Yost
Dimensions: 24.5" W x 16" D x 16.5" H
Weight : 41 lbs.
Shop Now with these retailers: