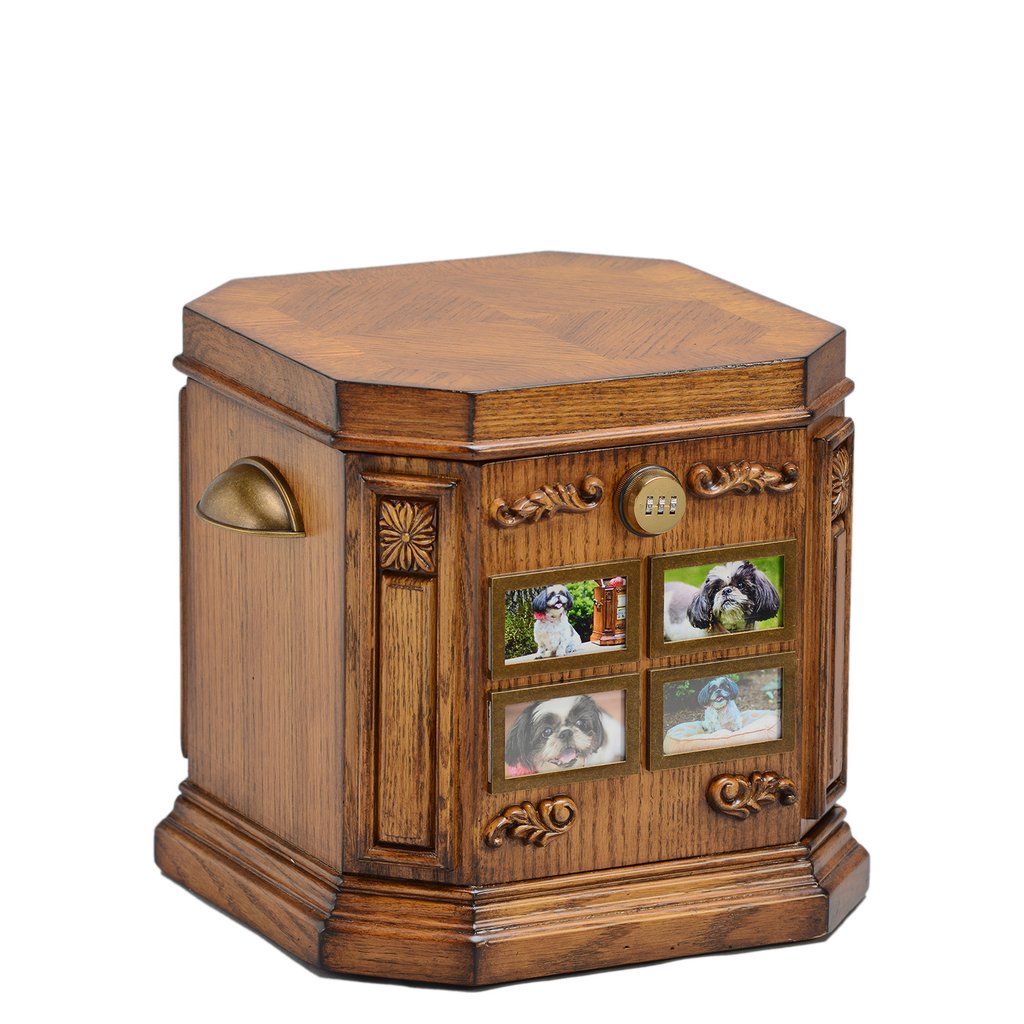 Cherished Pet Life Chest™
With its four mounted photo frames, the Cherished the perfect stage for your memories. A warm honey finish is complimented by a striking carved motif.
The spacious interior includes soft espresso-toned velvet, sectioned tray, removable dividers and veined marble floor.
Dimensions: 13″ W x 13″ D x 12″ H
Exterior Photo Frames: 1.5 H" by 2.75 L".
Weight : 26 lbs.
Shop Now with these retailers:
Store small mementos between the velvet sectional piece.
Lined all the way through to the marble bottom, each item is stored with great care.